About Tony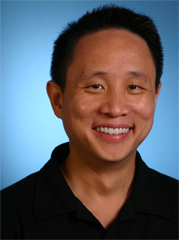 Tony Lam is an independent filmmaker with over a decade of experience in multimedia production, including producing, directing, cinematography, videography, editing, and screenwriting.
In his most recent film collaboration, MASS CONFUCIAN (2014), Tony served as a producer and the director of photography. MASS CONFUCIAN is a documentary exploring the heated controversy over the "Confucius Classroom" language program in a suburb of Los Angeles. On one side are opponents who protest the classes as an alleged instrument of Communist doctrine. On the other side are those who see the class as a valuable language learning tool. This film captures the complexities of demographic changes, interracial dynamics, and multiculturalism in suburban America against the backdrop of China's rising power on the world stage.
Tony's best known work is VINCENT WHO?, an award-winning documentary he directed about the murder case that gave rise to the Asian American civil rights movement. This film has screened in hundreds of venues throughout the country and can be found increasingly in college curriculums. VINCENT WHO? explores the powerful legacy of the Vincent Chin killing. In 1982, at the height of anti-Japanese sentiments in the United States, two white autoworkers in Detroit beat Vincent Chin to death with a baseball bat. The perpetrators, however, were let off with a $3,000 fine and no jail time. Galvanized by this injustice, Asian Americans around the country united collectively for the first time to fight for their civil rights. VINCENT WHO? explores this momentous chapter in American civil rights history through interviews with the key players at the time as well as a new generation of activists impacted by Vincent's story.
From 2006 to 2009, Tony produced, directed, shot and edited a TV vignette series, called OUR ROLE MODELS. This program featured outstanding individuals in all fields of endeavor who have made an important difference in the community and beyond, from celebrities to prominent leaders to unsung heroes. In 2009, Tony directed a short documentary, HAMA, celebrating a dance master who has greatly influenced American jazz dance. In 2006 and 2007, Tony served on the Mayor's Steering Committee and produced two public service announcements with Los Angeles Mayor Antonio Villaraigosa. More recently, in 2011, Tony served as a director of photography (Washington, D.C. and Florida unit) on KONO, a documentary-in-production about Charlie Chaplin's personal valet. Through these and other projects, Tony has interviewed and featured several hundred individuals and their stories.
Tony has also honed his craft working on short films. He wrote, directed, and edited BIRTHDAY PARTY and DING DONG, and helped produce the short films, SAFE and 10,000 APOLOGIES TO MY ANCESTORS. He has provided camera, sound, and editing support to web episodes for the YOMYOMF YouTube Channel. In addition, Tony has written several screenplays, including PABLO NERUDA LEMONS, which won the Finalist Award at the Moondance International Film Festival. Over his career, Tony has worked in various capacities on client-based and personal video and film projects spanning the United States, China, Hong Kong, Taiwan, and Great Britain.
Tony studied literature and history at Georgetown University, where he graduated Phi Beta Kappa with honors in both majors. Read more...
Tony is an avid traveler, who has visited many places around the world, including living in Asia for several years. As a resident scholar in Hong Kong during the historic handover in 1997, Tony's life and family history became the subject of a documentary called MOVING POPULATION: NEW GOLD MOUNTAIN, produced by Radio Television Hong Kong (RTHK), shot in three countries, and broadcast primetime in Hong Kong, Southern China, and Macau. This experience gave Tony his first intimate exposure to media production and documentary filmmaking.
As a child, Tony's parents could not afford him the luxury of many toys, so Tony amused himself by writing short stories and plays, drawing comic books, crafting all sorts of games, and creating elaborate, character-driven fantasy worlds with his brother that existed only in their shared imaginations. So while Tony grew up in a family of modest means, he rarely felt deprived, because his restless imagination kept him richly entertained.
Moreover, his parents gave him gifts worth far more than toys. From his parents, Tony inherited a narrative universe. Often at the evening dinner table, amidst steaming bowls of rice, Tony would listen to his father recite countless classical poems from memory or tell riveting stories that lasted well past dessert. His father depicted episodes from the Chinese classic, THE ROMANCE OF THE THREE KINGDOMS, so vividly Tony could see the heroic battles raging. At other times, his father recounted his own "Indiana Jones" adventures through the turbulent, war-torn decades of twentieth-century China, such as the time when sea pirates attacked the steamer he was on, and he stuffed his valuables into a banana to prevent them from being taken.
Tony's mother had her own stories to tell. She would recollect her coming of age during the first Communist decade in China—the initial excitement, the endless campaigns, and the pain of watching her proud father persecuted and forced to sweep the streets. And she would recall how for years she played the Communist stalwart, while secretly planning her escape unbeknownst to even her own family. Outwitting the authorities, she ultimately made a harrowing escape to Hong Kong, hidden under the planks of a fishing boat.
This environment of constant storytelling formed the webwork of Tony's childhood and fueled his imagination.